Many candidates who have applied successfully for AFCAT 1 2018 online are waiting for the admit card. Candidates are required to download the admit card from afcat cdac website as and when it is available. As per the official website, the AFCAT 1 2018 admit card will be available three weeks before the date of the examination. Below we have mentioned the steps to download AFCAT 1 2018 admit card and other requirements.
How To Prepare for AFCAT & EKT:
The eligible candidates shall be issued with an e-Admit Card three weeks before the date of the examination. The e-Admit Card will be sent to the registered email IDs and will be also available at the website www.careerindianairforce.cdac.in of all candidates who successfully submitted their online application. No Admit Card will be sent by post. To download the e-Admit Card, a candidate should have his/her username and password. The candidate will be solely responsible for downloading his/ her e-Admit Card.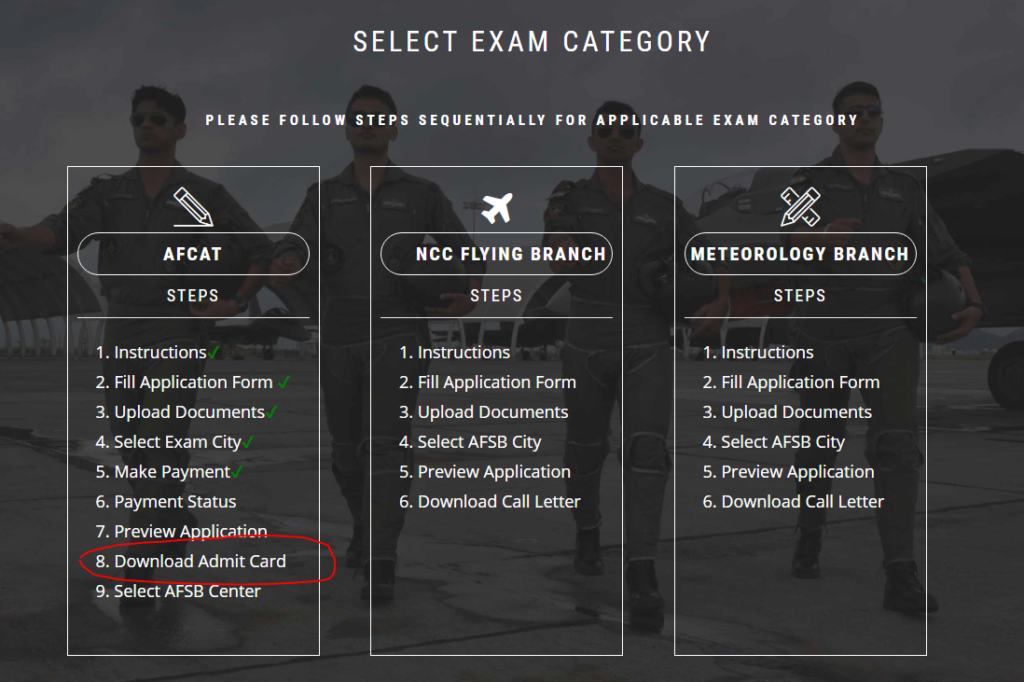 No candidate will be allowed to appear in the examination unless he/ she holds a downloaded e-Admit Card for the examination. If there is any error/ discrepancy in the e-admit card, please bring it to the notice of AFCAT-C-DAC Query Cell immediately (Telephone No. 020-25503105/ 06. E-Mail queries may be addressed to afcatcell@cdac.in).
The courses to which the candidates are admitted will be according to their eligibility as per age and educational qualifications and the course preferences given by them. The candidates should note that their admission to the examination will be purely provisional, based on the information given by them in the Application Form. On verification, in case the IAF finds that the information disclosed by the candidate is not correct or genuine, the candidature will be treated as canceled.
Candidates are to ensure that the personal information on the front side of the e-Admit card is as per the details provided by them during the registration process. They are also advised to read the instructions given at the rear of the e-Admit card beforehand.
Indian Army Bharti In Maharashtra 2018
Assam Rifles Recruitment Rally 2018 – 754 Technical & Tradesmen Posts